Stihl RMI 422.2 Robot mower
Stihl RMI 422.2 Robot mower - Stihl
Stihl RMI 422.2 Robot mower - Stihl
---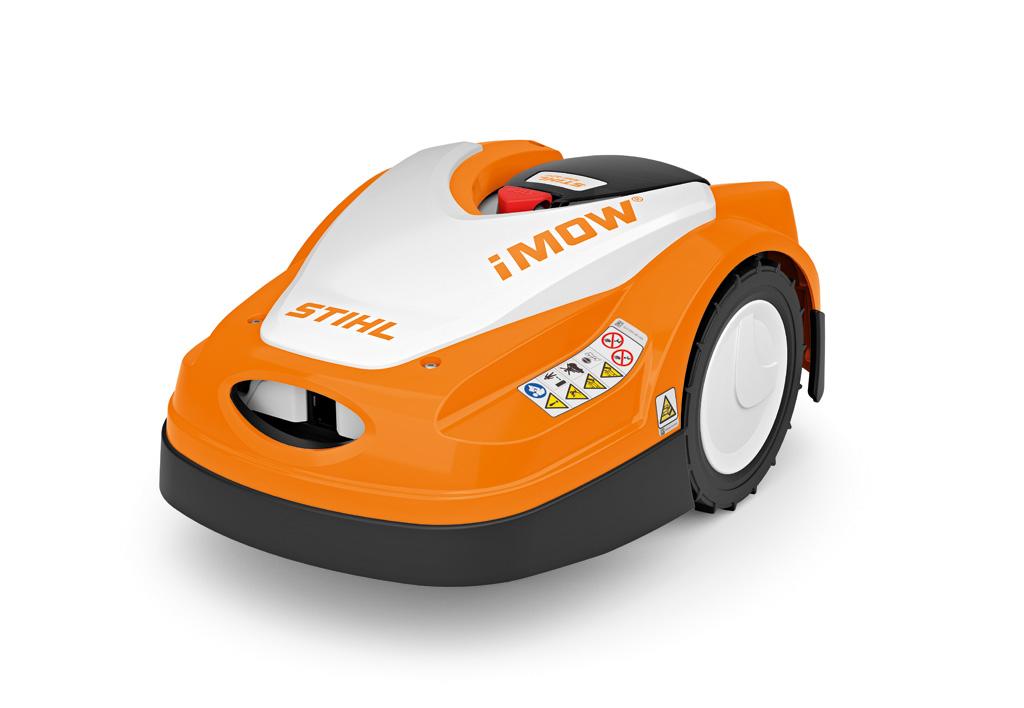 Send this to a friend
Stihl RMI 422.2 Robot mower
Product details
The Stihl RMI 422 is a fully automated robotic mower for areas up to 800 m2. With a cutting with of 20cm this intelligent little mower mulches the grass creating a natural fertilizer for your lawn.
These mowers are supplied with a docking station and power cable.
KEY FEATURES
• Up to 800m2 cutting area
• Lithium-Ion battery
• Mulching
• Manual height adjustment
• Contact sensors built-in to the body.
SPECIFICATION

| RMI 422 | |
| --- | --- |
| Area Capacity | Up to 800m2 |
| Working Capacity, up to | /h |
| Maximum Gradient | 35% |
| Maximum incline wire on slope | % |
| Noise level guaranteed dB(A) | 62 |
| Blade type | - |
| Cutting width | 200 mm |
| Cutting height adjustment | Manual from 20 to 60 mm |
| Mowing time per charge |  min |
| Charging time |  min |
| Waterproofing | IPX4 |
| Smartphone application | N/A |
| Setup & mowing process | - |
| Amazon Alexa connectivity | - |
| Docking station position | - |
| Boundary wire and pegs supplied | - |
| Weight (kg) | 9 |
| Dimensions (L x W x H (mm)) |  x  x  |