Kress KG760E 60V 51cm Cordless Self Propelled Lawn Mower
Kress KG760E 60V 51cm Cordless Self Propelled Lawn Mower - Kress
Kress KG760E 60V 51cm Cordless Self Propelled Lawn Mower - Kress
This product will be available for delivery around 24th April 2023
---
---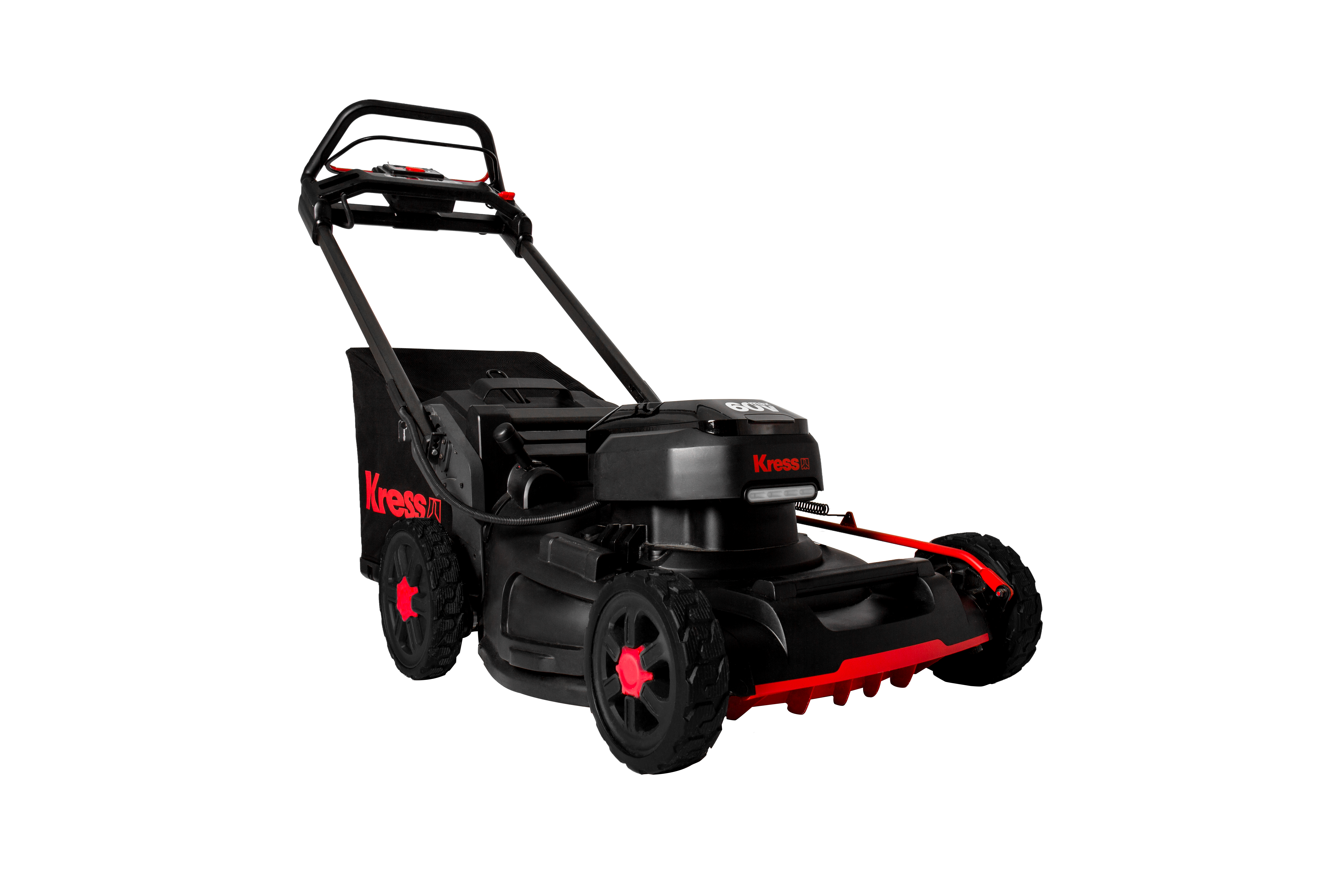 Send this to a friend
Kress KG760E 60V 51cm Cordless Self Propelled Lawn Mower
Product details
The Kress KG760E.9 Lawn Mower offers high efficiency and power thanks to its Kress-built brushless motor, making this mower as powerful as a petrol-driven one.
The handles are easily folded and adjusted using just one button. There are 7 cutting heights each made by one easy to use handle. The variable speed self-propelled drive makes mowing even easier even on sloped terrains. Switching between collecting and mulching is made easy by the use of a single lever on the deck.
Each machine comes standard with a high-lift blade, side-discharge unit, grass collection bag.
Also available as part of a kit as an option 1 x 4Ah battery and 1 x Charger or 2 x 4Ah batteries and 1 x Charger
For charging times please see each of the charger pages below.
KEY FEATURES
• High performance brushless motor
• One-button folding and easy handle adjustment
• 2in1 bag and mulching (side discharge sold separately)
• Robust wheels with ball bearings
• Powerful LED lighting
• Variable drive speed
SPECIFICATION

KG760E


Motor Type

Brushless

No load speed

2800 rpm

Folding & adjustable handle

Yes

Cutting width

51cm

Cutting height adjustment

20-80mm

Cutting methods

Mulching/collection/side-discharge

Cutting deck material

Steel

Grass bag volume

70L

Drive system

Self-propelled

Weight

26.5kg

Voltage

60V

Battery type

Lithium Ion

Working area capacity - 1x 4.0Ah Battery

900 m2
1300 m2 (without wheel drive)

Working area capacity - 2x 4.0Ah Battery

2000 m2
3000 m2 (without wheel drive)

Kit Contents (optional extra)

1 x KG760E.9 Lawnmower
1 x KA3002 Battery
1 x KA3714 Charger