Dirt Driver Bulldog MK4 Cold Water Pressure Washer
Dirt Driver Bulldog MK4 Cold Water Pressure Washer - Dirt Driver
Dirt Driver Bulldog MK4 Cold Water Pressure Washer - Dirt Driver
---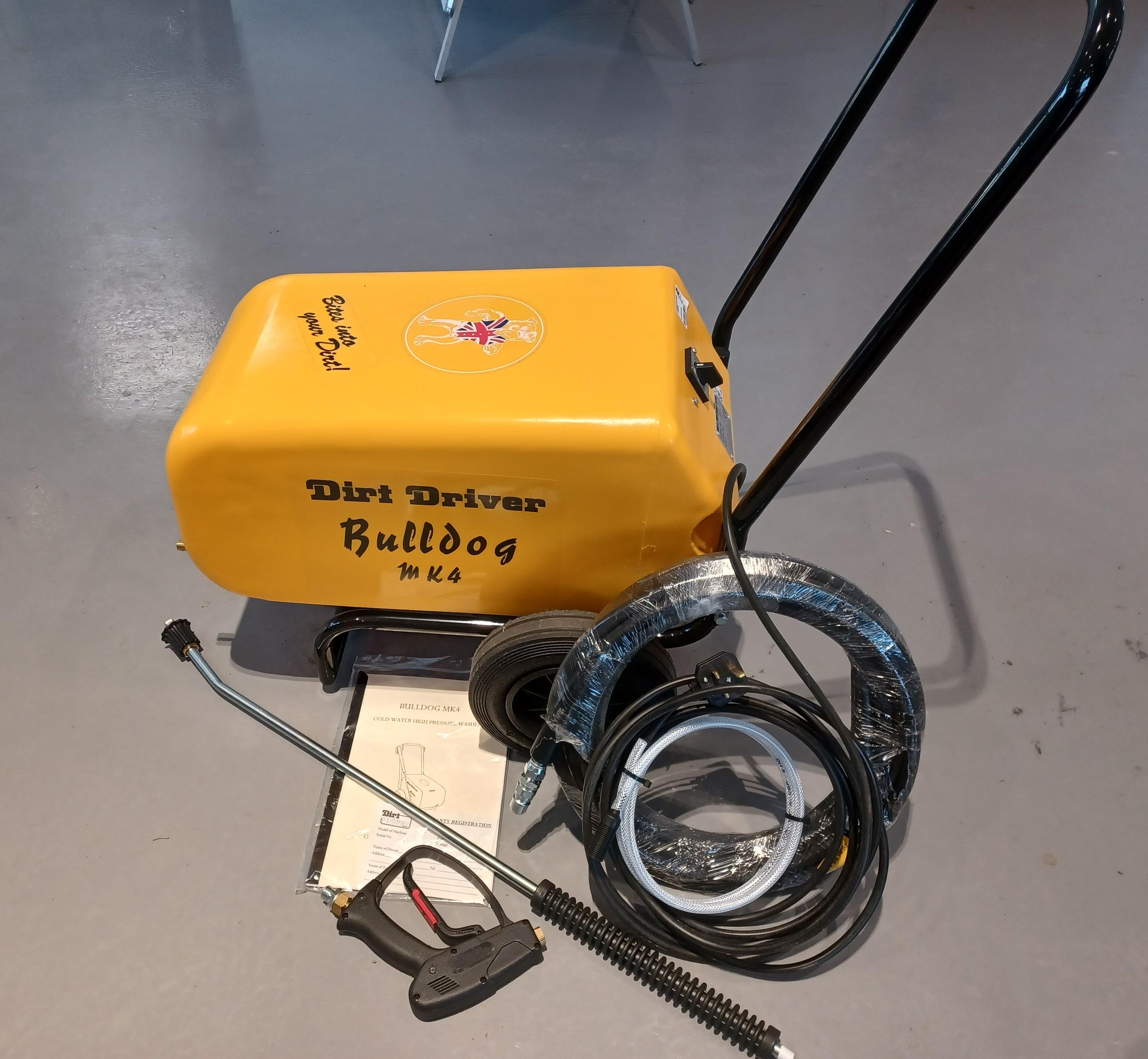 Send this to a friend
Dirt Driver Bulldog MK4 Cold Water Pressure Washer
Product details
The Dirt Driver Bulldog MK4 heavy duty cold water pressure washer with its rugged construction can handle all types of industrial and agricultural applications. 
This solid little pressure washer has a heavy duty mild steel powder coated frame with a thick polyethylene cover. It features a thermal cut-out for any overload on power. 
We supply the Bulldog MK4 with a single phase plug but it also available in 3 phase upon request. 
Each machine comes standard with a pressure hose, trigger and lance assembly and chemical hose.
KEY FEATURES
• High performance 1450 rpm/1600 psi pump
• Heavy Duty frame and cover
• 12 l/pm flow rate
• Low pressure chemical application
• Adjustable pressure
SPECIFICATION

BULLDOG MK4


Motor Power

2.2kW

Pump RPM

1450

Max Pressure

1600 psi

Pressure Setting

Adjustable

Flow Rate

12 l/pm

Self-Suction Feed

Optional

Jet Supplied

15°

Water Inlet

12.5mm

Input Cable

6m

Voltage

230V

Box Contents

1 x Bulldog MK4 Pressure washer
1 x pressure hose
1 x lance
1 x nozzle jet
1 x trigger assembly
1 x chemical hose